About

Gethsemane Missionary


Baptist Church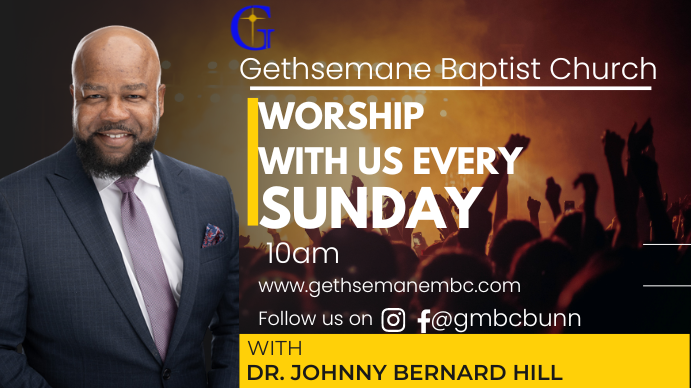 We the members of Gethsemane Missionary Baptist Church, Bunn, North Carolina believe that the Church is the Body of Christ united in love, fellowship, and life in the Holy Spirit.
The cornerstone reads 1866…
History is defined as a branch of knowledge with past events…events that have had an impact on our lives.
How can one know there is a God if he does not look back at where God has brought him?
….161 years
Let's take a look back at the path God placed The Gethsemane Missionary Baptist Church on to get us where we are today.

In 1860, Reverend Freeman…A white minister from Popular Springs Baptist Church, in the Sutton community, organized the Gethsemane Baptist Church.  The early congregations met under a Bush Arbor, a tent made of limbs, until 1866, under the leadership of Reverend Boyd, the first elected Pastor.

Reverend Herman Pear, the second elected pastor, served the Gethsemane congregation for forty-four (44) years until his death.  In 1888, during the leadership of Reverend Pear and appointed Trustees, one acre of land was purchased from Mr. and Mrs. J. C. Fowler at TEN DOLLARS ($10.00).  This acre of land was located along Louisburg Road adjoining the land of Sidney Williams and Margaret Chives for use of "A Colored Baptist Church".
     For the next fourteen (14) years the congregation saw quite a few turnovers in Pastors for the church.  The following ministers served the Gethsemane congregation:
Reverend L. J. Alexander, 1 year,

Reverend G. B. Felts, 2 years
Reverend C. W. Todd, 3 years,
Reverend C. J. Stokes, 1 year,
Reverend J. H. Jones, 2 years,
Reverend G. W. Moore, over 21 years,
Reverend J. H. Clanton, 3 years,
Reverend J. E. McGrier, 3 years
Reverend A. L. Morgan, 9 years
Once again Gethsemane found itself without a Pastor and at this time, Reverend A. L. Daye took the position of Pastor and served for two years.  Reverend Cobb succeeded Pastor Daye.  During Reverend Cobb's leadership, the fellowship hall was completed.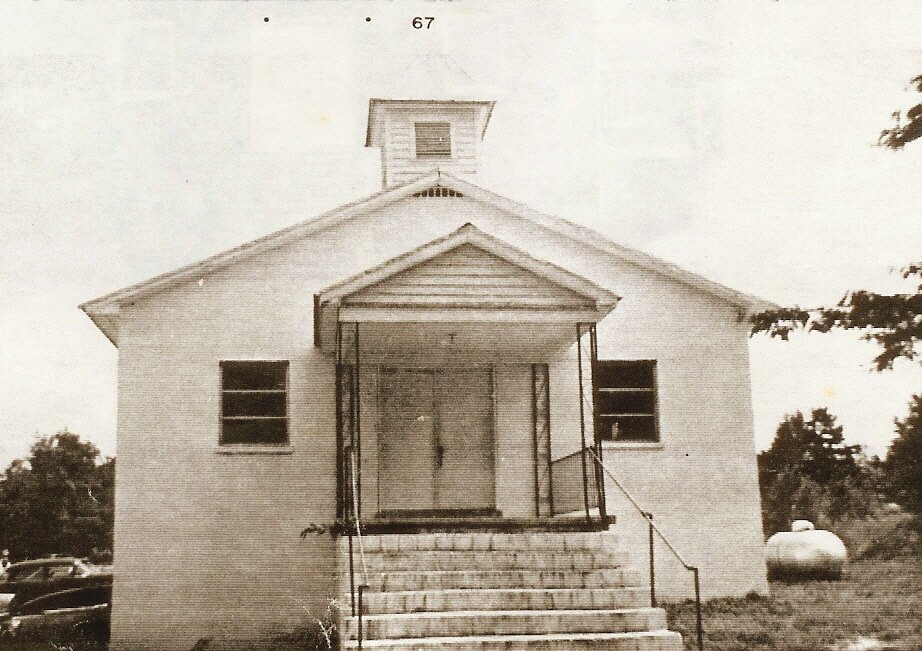 From March 1987 until June 1988, Gethsemane was again without a leader.  Through prayer and performance Dr. Joseph C. Paige agreed to serve as an Interim Shepard for the church.  Dr. Paige was installed as pastor in 1989.  During Dr. Paige's leadership, fifteen acres of land were purchased for the church's future growth and development.  Dr. Paige nurtured and guided nine sons and three daughters to the ministry: Reverend Dexter Wright, Reverend Marvin Smith, Reverend Jesse Adams, Reverend Gwendolyn Horton, Reverend Lee Jones, Reverend Kelvin Dunston, Reverend Liza Rogers, Reverend Lowell Hardy, Reverend Anthonette Wright, Reverend K. Gregory Hall, Reverend Howard Dunston, Reverend Jeffrey Anderson and Reverend Petris Chavis.  Rev. MacArthur Clemons is also a son of this church and was ordained before Dr. Paige came to us.  Dr. Paige willingly and earnestly set out to lead this church onward in service to God.  He served until his sudden death in January 2002, just one day before his 13th anniversary as pastor.
Again, Gethsemane was without a Pastor.  After much praying, fasting and deliberation, the Lord sent us a great man of God, Reverend Everett W. Jenkins to lead our congregation.  Under Pastor Jenkins' leadership, Reverend Harriett Wheless and Reverend Jeffrey McCullough were ordained August 28, 2005.  Reverend Wilhelmina Brown, Reverend Vickie Rogers, Reverend Jennifer Montgomery, Reverend Larry Neal and Reverend Ronald Montgomery were ordained September 21, 2008.  Reverend Jamaal Brodie was ordained on October 14, 2012.   They have been called into the gospel ministry and now serve as Associate Ministers, along with Rev. Benjamin Jenkins, who was ordained prior to joining under Pastor's leadership.  In 2016, two more associate ministers were ordained.  Rev. Maxine Perry-Wright and Rev. Teresa Bakerx, under the leadership of Pastor Jenkins.
In 2004, with much prayer and faith in God, the Gethsemane Family embarked upon a great task, which was the construction of a new church.  The ground breaking was held on July 31, 2004.  Twenty-one months and one day later, April 01, 2006, a ribbon cutting ceremony and open house were held and we marched from the old building into our present sanctuary.  It was also the 3rd anniversary of Pastor Jenkins.  In May 2016, Pastor Jenkins was conferred a doctorate from the Apex School of Theology.

From September 29, 2017 until May 05, 2018, we were once again without a pastor.  Through corporate fasting and praying, on May 6, 2018 God blessed us with an Interim Pastor, Dr. Johnny B Hill. God blessed this ministry on March 31, 2019 when Dr. Johnny Bernard Hill was installed as pastor.
God has blessed our congregation to continue to grow.  Today we have approximately 518 in membership and numerous ministries.  Our Sunday School, Bible Study, Christian Education Ministry and Missionary Department continue to teach of God's promise.
We, the members of Gethsemane Missionary Baptist Church, give God all the Glory and Honor for opening doors and making a way through the years.  We continue to strive to be the people of God, and to lift Him up so others can be drawn to Him.
May 2022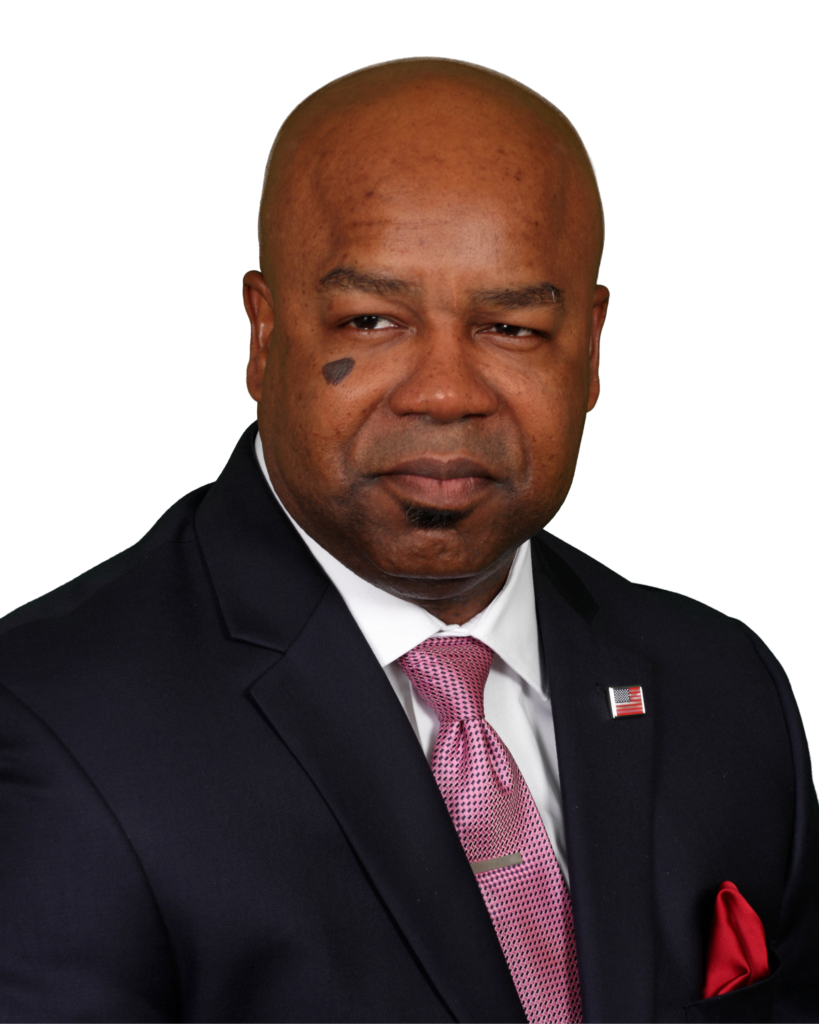 Dr. Johnny Bernard Hill is a leader in the field of religious studies with particular scholarly interest in diversity and community development. Prior to coming to Shaw University, Dr. Hill served as the Department Chair and Associate Professor of Philosophy and Religion at Claflin University in Orangeburg, South Carolina. 

A noted scholar, Dr. Hill is the author of Prophetic Rage: A Postcolonial Theology of Liberation and The First Black President: Barack Obama, Race, Politics, and the American Dream. He has written numerous articles and essays and presented at colleges, seminaries and universities across the nation.
After a military tour, Hill earned a bachelor's degree in sociology from Morehouse College, a Master Degrees in Divinity and theology at Duke University Divinity School, and a Ph.D. in Philosophical Theology at Garrett Seminary. He is Founder and President of The World House, an interfaith coalition of faith leaders from diverse religious and cultural traditions working together to continue Dr. King's dream of racial and economic justice.
Dr. Hill is the loving caring father of two children, Regan Ariana and Jonathan Charles.
On January 04, 2019, Dr. Hill was elected to serve as Pastor for the Gethsemane Missionary Baptist Church.
It is the mission of Gethsemane Missionary Baptist Church to bring glory to God by:
Loving him through fellowship with His people through membership and commitment to each other
Adoring our Savior and God through public worship and praise
Involving God's people in serving Him and others by traning and equipping them through preaching, teaching and discipleship for the purpose of  harvesting souls for God's Kingdom
We the members of Gethsemane Missionary Baptist Church, Bunn, North Carolina believe that the Church is the Body of Christ united in love, fellowship, and life in the Holy Spirit.
We believe that this local congregation is a manifestation of the Body of Christ and that there should be no division in the body.

We believe that the Body of Christ has many members and that each person is a member. The blood of Jesus Christ has set us free; but not free to do as we please.

We believe we should be governed by rules and regulations, which we all agree to for God is not the author of confusion, but of peace and unity.